About Us
Maluka Thoroughbreds was founded by Luke and Mags Anderson who have a wealth of thoroughbred knowledge gained during their years spent in management at premier Australasian studs, predominantly Sir Patrick Hogan's famed Cambridge Stud and Graeme Rogerson's Dormello Stud.
---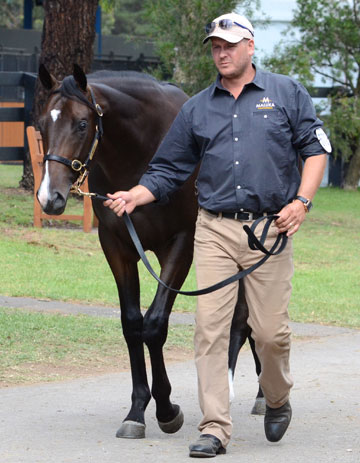 Luke grew up in Melbourne and spent a lot of his youth at the races with his father and decided a career working with thoroughbreds beckoned. After being awarded the NMIT Diploma in Horse Studies Scholarship in 2002, Luke took up a position at Cambridge Stud.
Sir Patrick offered Luke a permanent position after his initial employment period. Luke's time at Cambridge was spent mostly working with the yearlings.
After his time at Cambridge, Luke went on to manage stallions at two commercial thoroughbred farms in NZ before accepting the role of Stud Manager at Dormello Stud.
---
Mags first sat on a horse when she was four years old. She spent her younger days at Pony Club, schooling young horses and riding trackwork before her first yearling preparation in the Waikato whilst on the summer break from university.
Having prepared yearlings at various Waikato farms and a time riding breakers for Dean Hawthorne's Anzac Lodge, Mags accepted a position at Cambridge Stud. For the best part of a decade, Mags held the title of Yearling Manager preparing bluebloods including many sale toppers and black type performers.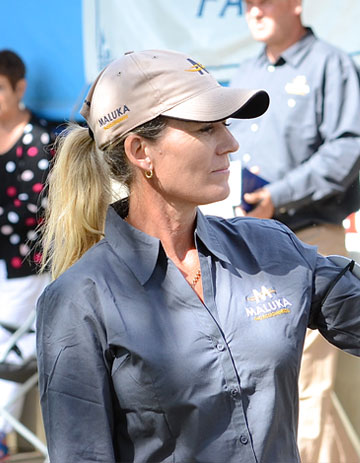 ---
Following their time at Cambridge Stud, Luke and Mags were married and had two boys whilst Luke managed Dormello Stud and Mags the yearlings.
For the past year, Luke has managed Chatswood Stud in Victoria and Mags managed the yearlings.
Yearling Sale Highlights
Don Eduardo – sold for $3.6mill (sale topper) (AJC Derby, Gr.1, sire)
Shower Of Roses – sold for 1.2mill (sale topper) (STC Arrowfield, Gr.1)
Vengeance of Rain (HK Derby, Gr.1, Dubai Sheema Classic, Gr.1, HK Horse of the Year)
Maldivian (Cox Plate, Gr.1, Yalumba Stakes, Gr.1)
Fiumicino (AJC Derby, Gr.1, STC BMW Cup, Gr.1)
Viking Ruler – sold for $1.5 mill (sale topper) (Spring Champion, Gr.1)
Packing Winner (HK Chater Cup, Gr.1), St Reims – sold for $1 mill (NZ Derby, Gr.1, Zabeel Classic, Gr.1, sire)
Keeninsky (NZ Sires Produce, Gr.1, NZ Telegraph, Gr.1, sire)
Shootoff (Queensland Derby, Gr.1)